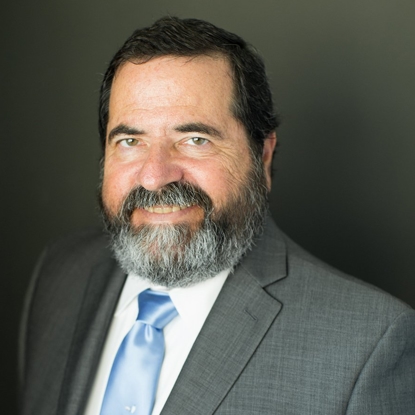 Theodore M. Hankin
About
A Southern California native, Theodore "Ted" M. Hankin has been practicing law since 1977. Over the past 40 years, he has continuously combined his experience in finance and business law to deliver quality counsel tailored to his clients' needs and objectives. Mr. Hankin is well-known in the community and has a reputation as a top-rated lawyer. He works out of Messina & Hankin's Newport Beach office.
Mr. Hankin applies his considerable knowledge in the field of business law to advocate for clients dealing with transactions and litigation, from the formation of a business to its operation and dissolution. He is also a competent real estate and estate planning lawyer, taking care to protect his clients' financial interests and assert their wishes in these complex matters.
Professional Experience
After graduating from Hastings College of Law with his Juris Doctor degree in 1977 and passing the bar, Mr. Hankin immediately began practicing law. He worked as a partner at the Santa Ana law firm of Oster, Suchman & Hankin and then worked as a sole practitioner in Newport Beach for 22 years before becoming the Chair of the Estates, Probate, and Wills Department at AlvaradoSmith, APC. He then became a partner at Lytton Williams Messina & Hankin, LLP.
Through his decades in practice, Mr. Hankin has amassed a considerable amount of experience inside and outside of the courtroom. He has represented numerous high-profile business clients and banks and has extensive estate planning experience. He has represented clients before the Internal Revenue Service, Securities & Exchange Commission, National Credit Union Administration, and more. No opponent is too formidable for Mr. Hankin's experience and drive.
Education
University of California Los Angeles, Bachelor's in Economics (1974)
University of California, Hastings College of the Law, Juris Doctor (1977)
Admitted to Practice
All California State Courts (1977)
U.S. District Court, Northern District of California
U.S. District Court, Central District of California
U.S. District Court, Eastern District of California
U.S. District Court, Southern District of California
Certified Public Accountant (1978)
Memberships & Associations
American Bar Association
State Bar of California
Orange County Bar Association - Masters Division
American Association of Attorney-Certified Public Accountants
California Society of Certified Public Accountants
Awards & Recognitions
Who's Who Top Attorneys of North America (2018-2019)
Published Articles:
Get to Know
Theodore M. Hankin
What advice do you most often give your clients & why?

Two things:

Litigation has more than a dollar cost associated with it; there is typically an emotional cost as well.
Anyone can sue anyone else for anything at any time; they may not prevail, but that doesn't stop you from being in court. The advice is given to promote the client's understanding of what they are in for in a litigated matter.

In your opinion, what is the most rewarding aspect of your job?

The satisfaction gained when a case goes the way it should (i.e. in favor of the client).

How does having experience benefit your clients?

I have been exposed to all manner of issues on behalf of clients. Such experience only benefits them and me when a similar issue comes up again.

What sets you apart from other attorneys? Why is this important?

I am licensed as an attorney and formerly a CPA by the State of California. This gives me superior knowledge when it comes to business transactions and tax issues. I also have 40 years of experience in the legal field. When I started practicing law, the two partner law firms that I worked for engaged in a variety of matters. One partner did probate, wills and trusts, and transactions (we represented several independent banks and two airlines); the other partner did the litigation. I was cross-trained in both disciplines, such that I am comfortable in the courtroom as well as outside it.

That's important because attorneys should understand the potential consequences that may arise from their representation.

How do you view your role in the attorney-client relationship?

I like to think of the client as my partner in the litigation. I copy the client on virtually all communications that I have with opposing counsel, both electronic or written. With the client's assistance, I can best represent them in the matter at hand.

What steps do you take to prepare for a difficult case?

I make sure that I understand all of the facts and the law applicable to the case. I work with my paralegal on trial preparation, putting together witness lists and exhibit books. Where a witness has given a deposition, I base my outline for examination of the witness on the deposition. I practice opening and closing argument so that when I expound to the jury, it is not the first time that I have made the speech.

What is a case you're particularly proud of?

One of my first jury trials was a civil plaintiffs' matter. My clients were a successful husband and wife who had loaned money to a person who I shall refer to as a bad actor. In picking the jury, my clients wanted me to exercise a challenge to a prospective juror who I personally thought was the most qualified prospective juror to understand the issues in the case. I refused to exercise the challenge and the prospective juror was seated. At the end of the trial, which resulted in a verdict in favor of my clients against the bad actor, I learned that the individual that I insisted be seated on the jury was elected the jury foreman, and ultimately voted in favor of my clients.

In your opinion, what sets your firm apart from other firms in the area?

The ability and experience of the attorneys in the firm.

What made you choose a career in law?

My family is all accountants. I was working in my father's accounting office since I was young. When I could drive, I traveled to his clients to do write-up work. While studying accounting at UCLA, I took a required business law class. The professor, Fred Slaughter, was fabulous and after taking that class, I decided to go to law school.